Watrium, as a prominent property developer, continuously strives to employ innovative and contemporary solutions to enhance its diverse property portfolio. In pursuit of greater efficiency and an enhanced customer experience, Watrium has made the strategic decision to integrate Databeat Signage and Databeat Booking at their esteemed location, Sandstuveien 68 in Oslo. By embracing these cutting-edge technologies, Watrium aims to optimize operations and deliver exceptional services to their valued clientele.
In 2018, Watrium forged a strategic partnership with Databeat, resulting in the initial implementation of two digital signage screens in the reception area. Leveraging the power of Databeat Signage, Watrium seamlessly presents real-time data to its esteemed visitors. Through these innovative screens, they showcase up-to-date public transportation schedules, weather forecasts from Yr.no, lunch menus accessible via a URL, the latest news from VG, and valuable information about businesses located within the building. This dynamic integration has not only elevated the visitor experience but has also fostered a more interactive and informative environment. Additionally, the receptionist now enjoys the ease of making quick updates from their PC, ensuring that the screens consistently feature fresh and relevant content.
In the heart of the reception area lies the cafeteria, tempting companies with delicious hot meals and tasty soups. In the past, booking these meeting rooms posed a challenge for the companies within the premises, as they had to navigate the limitations of relying solely on the receptionist or engaging in third-party arrangements. Additionally, the occurrence of "ghost meetings" became a recurring issue, where meeting rooms were reserved but left unoccupied. To tackle these challenges head-on, Watrium made the proactive choice to implement Databeat Booking.
Sharing of shared meeting rooms
Databeat Booking is a booking solution that facilitates the reservation of shared resources, such as meeting rooms, for diverse tenants within a building. As the companies do not operate on a unified calendar, Databeat has developed a dedicated website exclusively for Watrium's meeting rooms. Through this platform, companies can conveniently log in, view the real-time availability of the meeting rooms, and effortlessly reserve a room according to their preferred time and date.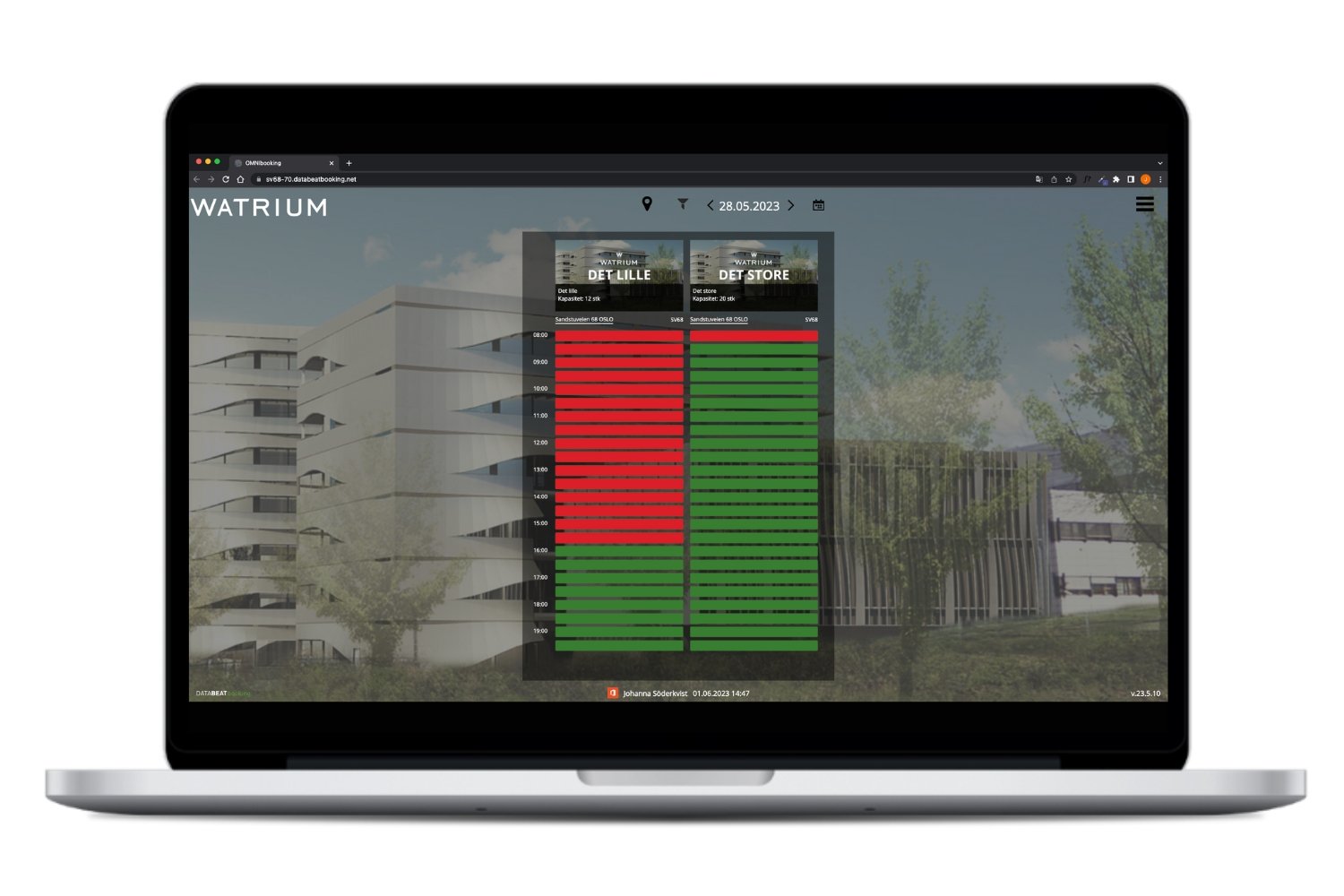 View the status of meeting rooms and make drop-in bookings
Watrium has elevated its meeting room experience by introducing small meeting room panels in each room. These touch screens empower users to make instant "drop-in" bookings directly from the panel itself. With a simple touch on the screen, companies can efficiently and effortlessly reserve a meeting room for their desired time period.
From the touch screen, they can choose the duration of the meetings, whether it's a quick 15-minute meeting or a longer 75-minute session. By implementing Databeat Booking, Watrium has significantly enhanced the meeting room booking experience, making it effortlessly simple, highly flexible, and perfectly customized to meet the specific needs of the companies involved.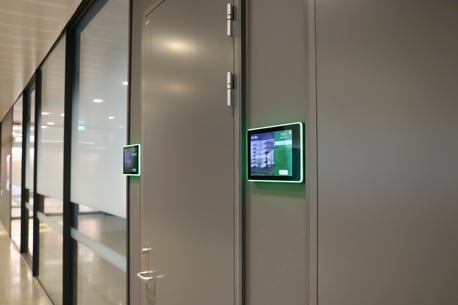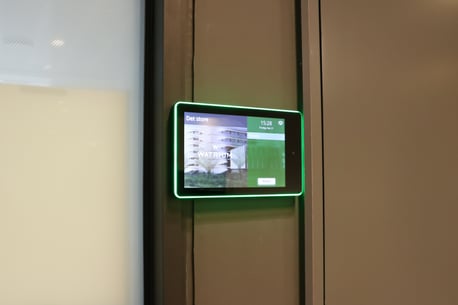 One of the major benefits of implementing Databeat Signage and Databeat Booking is the integration of both solutions into a unified platform: DatabeatOMNI. This grants Watrium the convenience and efficiency of managing their digital signage and booking needs within a single platform. By consolidating these solutions onto one platform, Watrium saves valuable time and resources that would otherwise be dedicated to managing separate systems.