Join us on an exciting journey to the brand-new Volvat department at Storo in Oslo. Here, you will find everything you need in terms of healthcare, with a wide range of services and specialists ready to assist you with your health needs. Volvat Nimi, which specializes in musculoskeletal health and has high expertise in the field, is also available in the same building.
Volvat has always been known for delivering services of high quality. But it doesn't stop there - Volvat is constantly seeking new and innovative ways to improve, and that's exactly what they have done with the implementation of Databeat Signage and Databeat Doorsign in collaboration with our trusted partner, isiScreen.
As you approach the building, you will be greeted by a window display that welcomes you and directs you to the reception. The Samsung window display features high brightness and is capable of adjusting to the amount of sunlight it receives. So, even on the sunniest days, you will still be able to see the content on the screen clearly and vividly.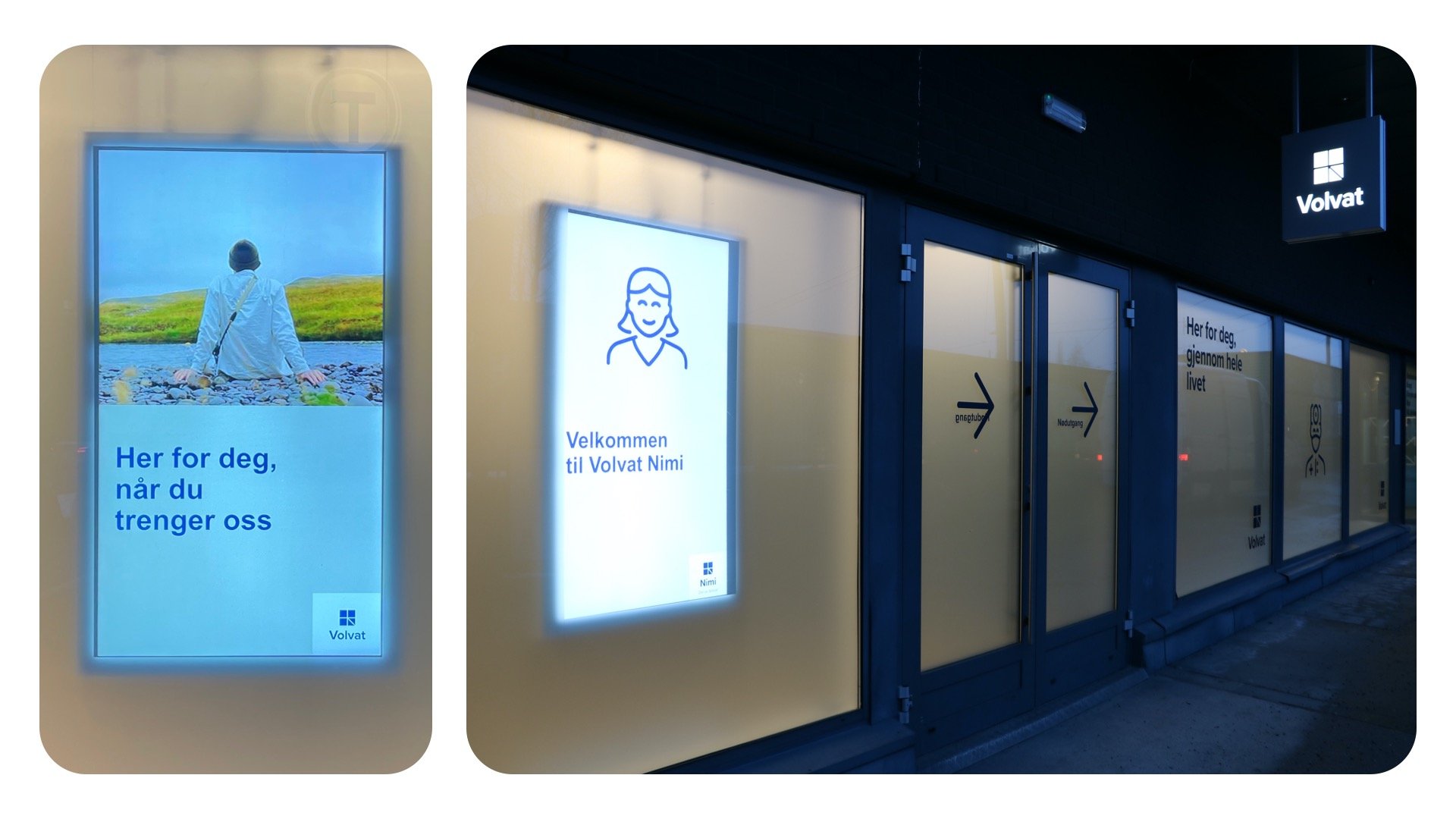 Videre på innsiden blir du møtt av hyggelige resepsjonister. Ved resepsjonsområdet finner du ulike ventesoner. I disse ventesonene henger det infoskjermer som viser Volvat-reklame og viktig informasjon om kropp og helse. Dette skaper en sømløs og informativ opplevelse for besøkende, og sørger for at du alltid er oppdatert.
At Volvat Storo, it's not just visitors who benefit from the implementation of screens - the staff does too. Behind closed doors, there are several meeting rooms that are regularly used by Volvat employees. With Databeat Doorsign, they can easily book meeting rooms directly from their calendars or have drop-in meetings, all managed through Databeat DS10 screens. These screens are not only functional but also aesthetically appealing, perfectly aligning with the Volvat brand.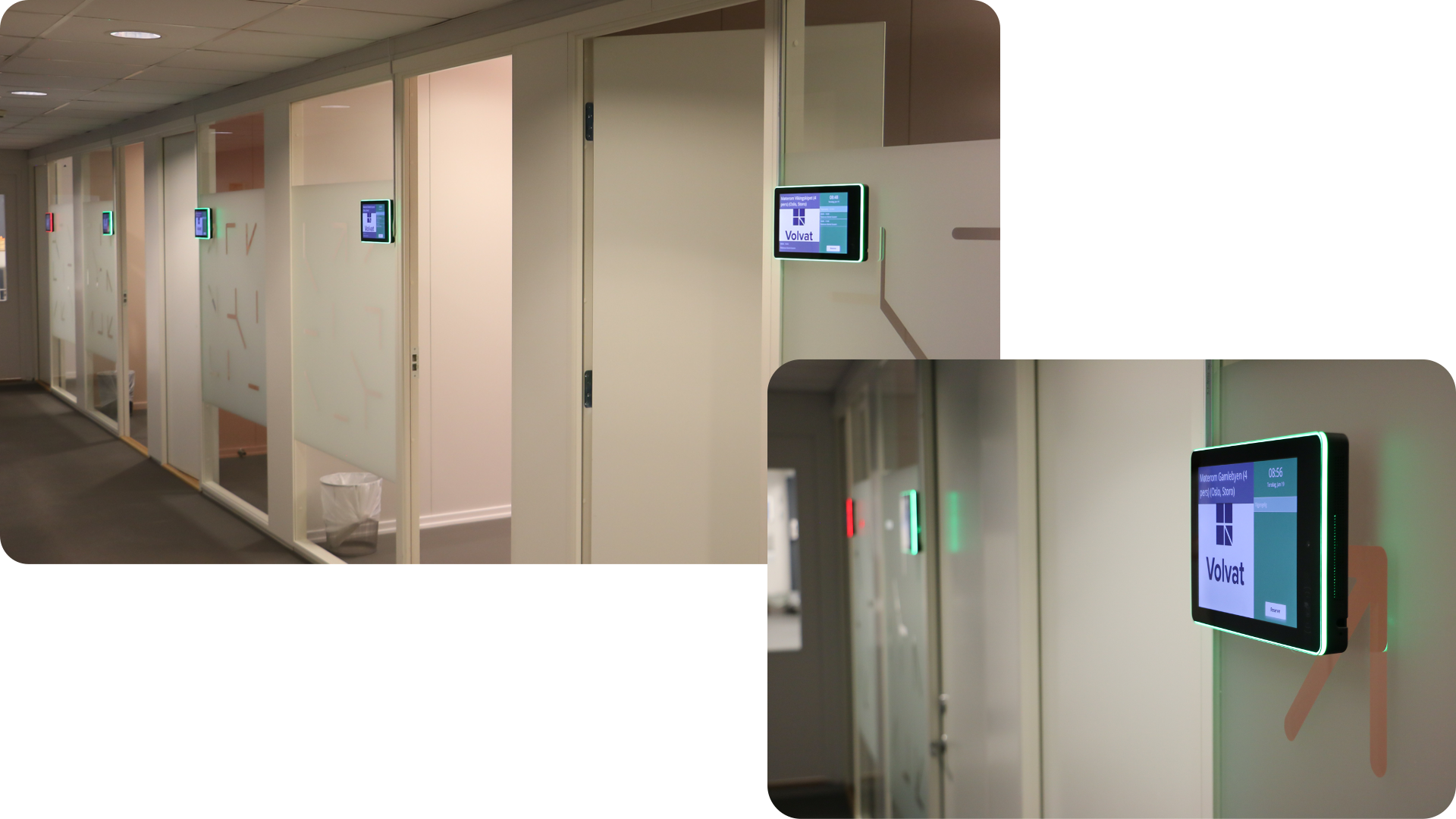 Not only does Volvat provide premier healthcare, but they also have top-notch technology to support their skilled staff. Thanks to isiScreen for their exceptional customer support!