Real estate agency EIE are using a video wall, powered by DatabeatOMNI, to promote their beautiful properties and grab the attention of passers-by.
A total of four screens are assembled to form one large video wall, covering the entire panorama window of the EIE office which you can see above—the result is arresting.
Stopping People in Their Tracks
Thanks to their video wall, EIE are garnering much more attention from pedestrians in the busy, down-town area of Bekkestua where their offices are located.
In the past, EIE used static signage like posters to promote their properties, which they found very limiting. With their new video wall, they can cycle through different content like pictures of interiors, gardens, and floor plans. It has been a hit with both EIE and potential customers.
"Our video wall has helped us become more vibrant and dynamic," said Martine Isachsen, who is responsible for creating and publishing content to the displays. "DatabeatOMNI has made the production of our advertising material so much easier than it used to be. We are spending far less time making changes than before as adjustments can be made in just a few clicks."
Have you seen our complete guide to digital signage yet? Discover everything you'll ever need to know about digital signage and the benefits it holds for your business.
Not Just a Pretty Face
EIE's new digital signage doesn't just look amazing, it's also played a large role in attracting new business.
Real estate agent Kjetil Borgersrud told us how the display wall has helped with sales: "The video wall showcases the properties we are selling in the most attractive and consumer-friendly way possible. We've seen many more potential buyers enter the agency because they've been tempted by our digital displays. At the same time, EIE has become a more attractive agency for those looking to sell their property, because they know it will be advertised in this innovative way," he said.
Impressive Integration
Martine creates content for the video wall using DatabeatOMNI's PowerPoint Publisher plug-in. Because PowerPoint is a program she's comfortable with, creating engaging and informative content is a breeze.
Try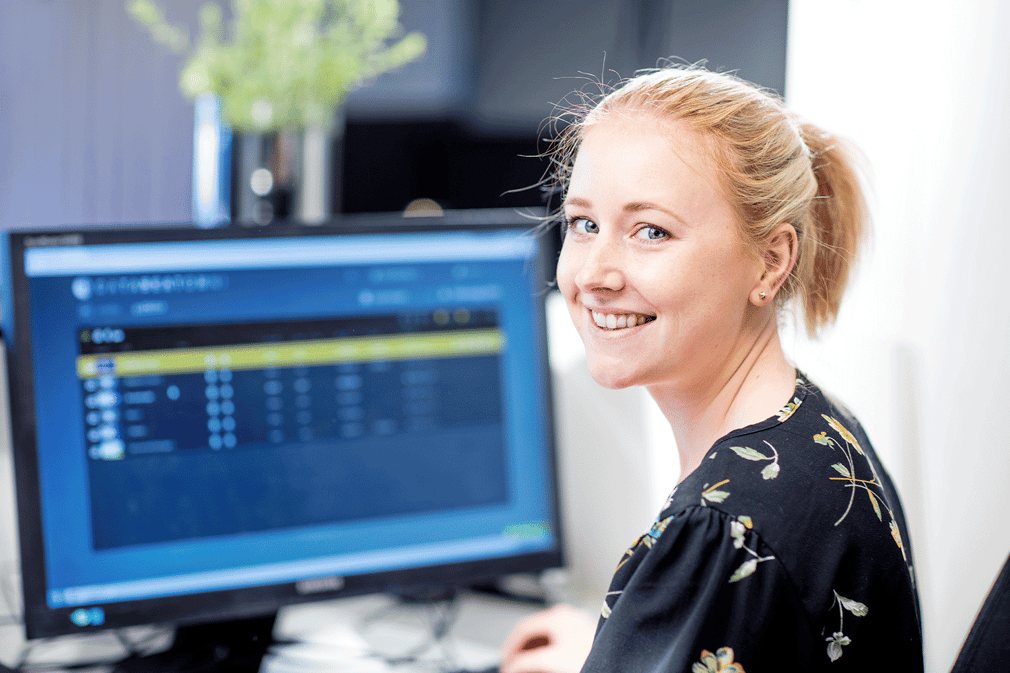 Try out our Free PowerPoint templates!
For more examples of how digital signage and DatabeatOMNI are helping businesses thrive, check out how Cutters are making the most of this technology. If you have any questions or want to know how DatabeatOMNI can help your business, feel free to get in touch.