Here are some of the sentences that are often said in the Databeat office, "Keep it simple", "Why make it so difficult?", and the office-famous "Difficult made simple"
So why "Difficult made simple"? Here is a snippet from our mission statement page, which is written by Øyvind Andhøy, CEO at Databeat.
"Everything should be made as simple as possible, but not simpler." — Albert Einstein
When customers require cost-effective solutions to complex challenges, simplicity is typically the first victim. Even for successful projects, new complexity is introduced, and the problem is more moved than solved.
It is difficult to make things simple. Developing software solutions requires deep technical competence, a broad understanding of systems and infrastructure, a good portion of creativity, and a deep understanding of customer challenges and overall objectives.
Too often the result is an abundance of ideas, prototypes, sketches, tests, failures, and frustration. Over time, one tends to deviate from the overall objective of simplicity and the project ultimately fails. To succeed, a constant and dedicated focus is required, as is considerable time and willingness to invest. Simplicity is subjective; what an expert finds simple is rarely so for normal users. For Databeat, it is the end-users perception — not ours — that represents the true goal and our ultimate ambition.
Making digital signage software simple: challenge accepted
In the past three years, there has been significant innovation within the digital signage industry. The cost of hardware has significantly dropped due to the ever-growing demand for digital signage, and vendors have shifted more focus towards professional displays. With lower hardware costs, digital signage is now more accessible to startups and medium-sized companies.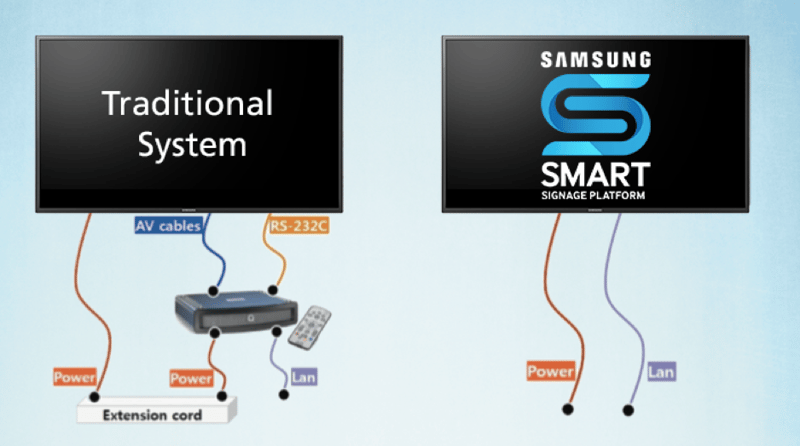 In the early days of digital signage, software was not that big of a deal, but now it's the core element of any digital signage investment. Still, many digital signage companies have shifted more focus onto the software, while still remaining a full-service digital signage company. A full-service digital signage company does almost everything: they lead the implementation and maintenance of the solution, run proactive support, and will even create and publish the content for you. It sounds wonderful until you receive the bill.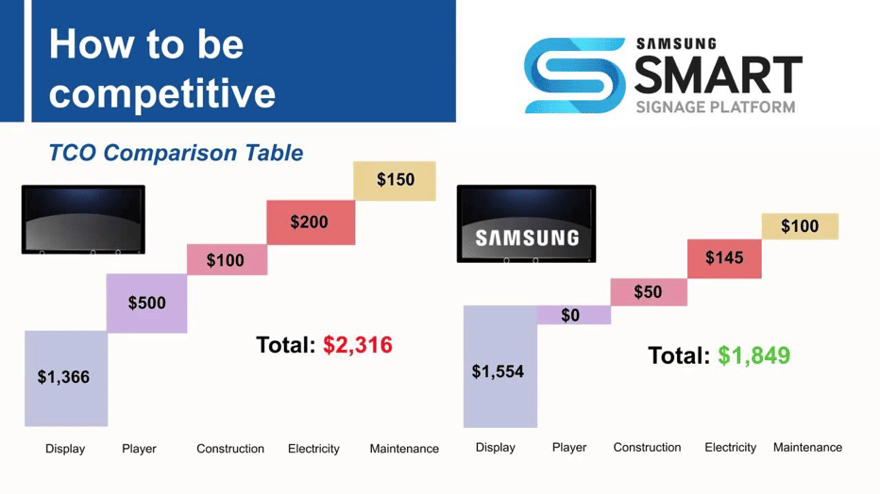 Many clients are moving away from these types of deals. With innovation and software becoming more simple and user-centric, clients are doing more and more themselves, which has numerous benefits.
So why DatabeatOMNI?
In its early days, Databeat was a full-service digital signage company, but now we focus solely on our software and maintaining and growing our partner network. With less time spent on project management, we now have much more time to spend on improving our solution, adding new features, and creating an even better overall user experience for our customers.
At Databeat, we truly believe in the concept of making it simple. There is no time limitation for your account so you can take the solution through its paces and test out all the features. Our sign up process is simple; you don't need to enter your credit card information, we only need basic information such as your name, email, and company name. You don't need any expert help from consultants to get started or to manage it, you can do everything by yourself. Our solution runs from the Cloud and therefore you can access it from anywhere, as long as you have an internet connection.
The four "Ps" of DatabeatOMNI
You have probably heard of the concept "User-Centric-Development" model. This is where software companies develop solutions based on what the customer wants and needs, while also keeping in mind that the solution needs to work and solve the problem that the customer is looking to solve.
Together with our early adopters and our vision, we have established a basic and simple concept, which we call the four "Ps":
PICK - You pick the file you wish to publish from your library
PLAN - You plan for when you want the file to show
PUBLISH - Then you click on publish
PLAY - Your files are now showing on the screen
Check out the video below to see what the four "Ps" look like in DatabeatOMNI.
We will always remain true to our concept, "Difficult made simple", and we will wear it like a badge of honour because that is what defines us.