GANT has chosen DatabeatOMNI as their digital signage solution and now they have implemented digital screens in almost all of their stores. GANT is aligning their digital signage with their current marketing strategy so that the customers have continuity in their customer journey.
The history of GANT started with a boy from a small village in Ukraine. He sailed over the pond to America and fell in love with the concept of the American dream. His vision was to make an impact in fashion and now GANT has successfully executed their vision correctly.
A GANT principle: Learn something new every day
Today, Gant is a company that has a simple principle which reflects company and its employees - learn something new every day. That principle inspires us at Databeat, we have a passion for making things simple for our customers and GANT challenges us on that which in retrospect makes us and our digital signage software better.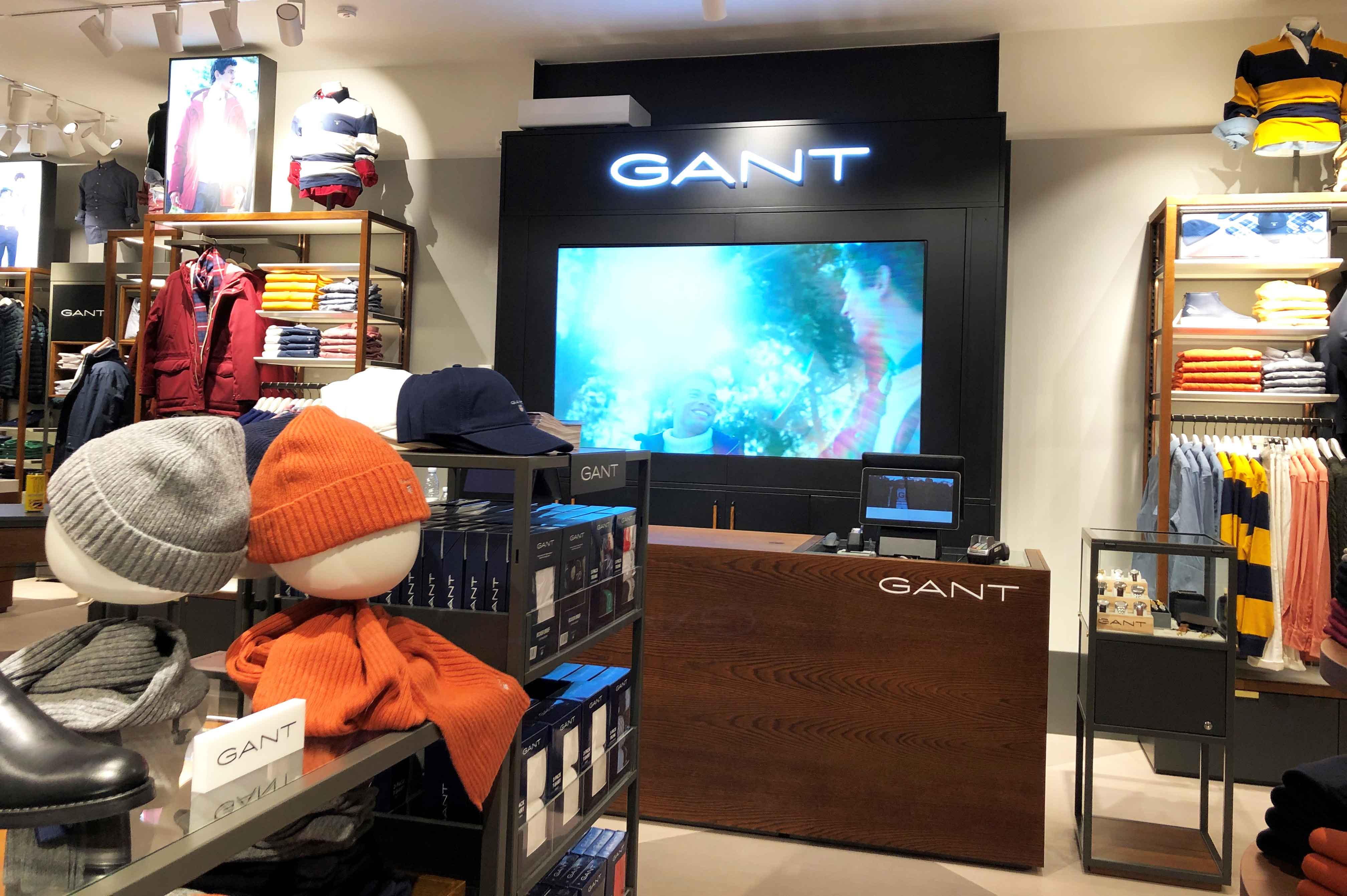 We want our customer to have the best user experience and we willingly attend many different workshops to provide customers with knowledge and best practices, and in those workshops, we get a lot of valuable feedback. It's great to have customers like GANT that are so willing to learn something new every day, that makes our job more fun and challenging.
It's quite a while since the little Ukrainian boy when to America to pursue his dreams and since then technology has erupted into the market. GANT has been on the forefront when it comes to incorporate technology to enhance the customer journey even better. With the use of digital signage, GANT has now definitely created a more direct and dynamic in-store customer experience.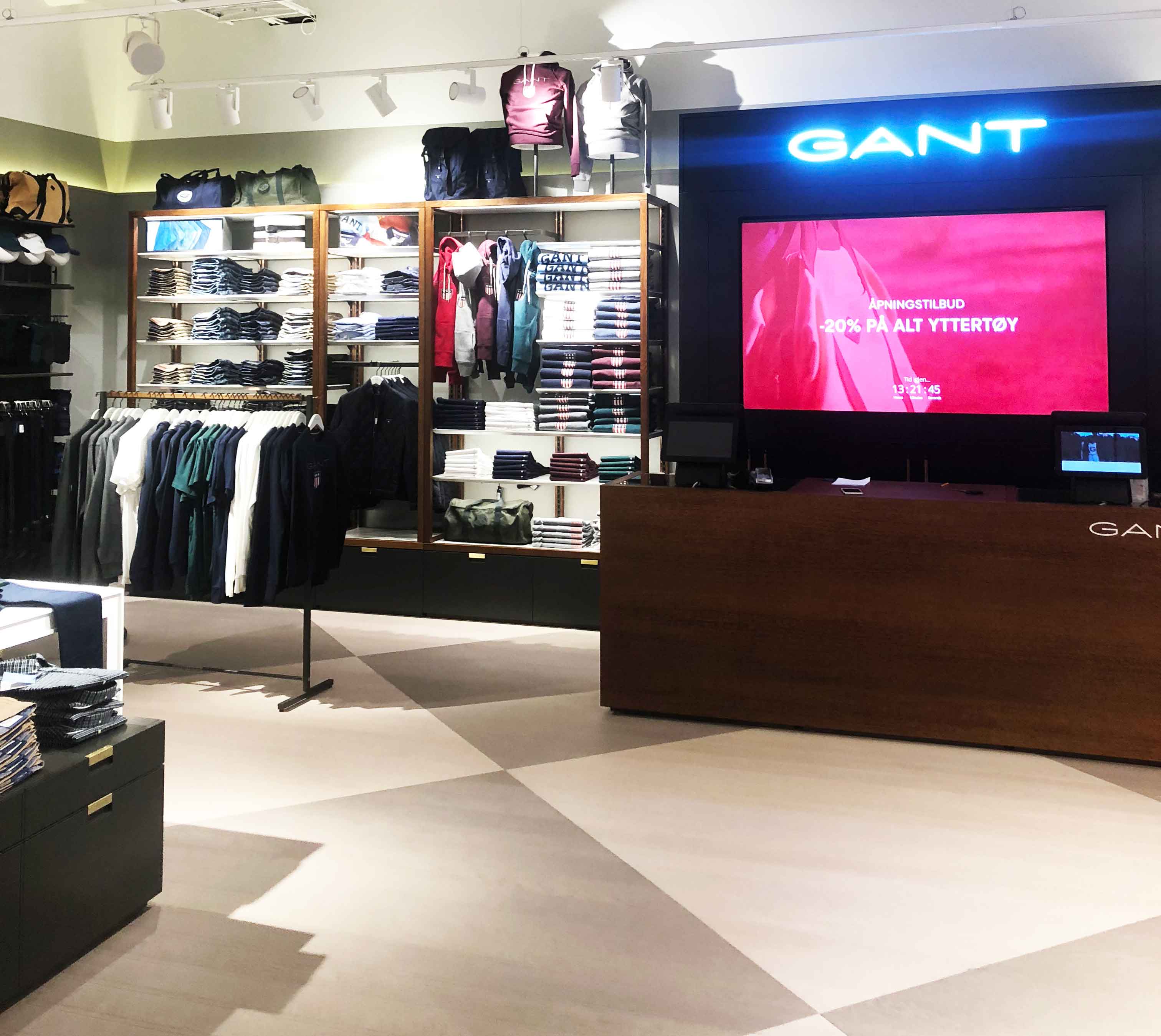 We had a chat with Alexander Transeth, which is the head of marketing in GANT Norway.
Alexander tells us that GANT has a lot of stores in Norway and it hard to have the same messaging and promotion rolling out at the same time in each store. That is one of the reasons why GANT has chosen digital signage and DatabeatOMNI.
Gant will start implementing digital signage in 6 stores for starters and will follow with 3 other stores within a short timeframe.
"There is also an element of costs as well, with posters we spend a lot of time coordinating and ensuring that the promotional material is delivered correctly and at the right time. Now with DatabeatOMNI we can simply upload new promotional content and publish it at the right time. Digital signage has made our job much easier, we spend less time and save costs on production and printing of material."
A marketing plan throughout the year
GANT has a marketing plan in place for the whole year, for Alexander at GANT it´s important to have a clear picture of what is happening in the stores.
Alexander says "I can sit in my office and administer the content for all the stores centrally. I can add or change the messaging on the content and share it with all the stores. We have some stores that manage their content locally in addition to the content that I publish. It´s fast and effective.
Alexander has installed a screen in his office, where he does quality assurance on the content, testing out new promotional content for campaigns before publishing the content live to all the screens. With this method, Alexander is fully aware of what is happening in the stores.
"I know that I can just use the life preview feature in DatabeatOMNI, but I like to see the content live on my screen before I publish it live"
Alexander tells us that GANT has an advertising agency that creates most of the content that they publish via DatabeatOMNI but they usually work on the layout before we upload it in DatabeatOMNI.
Happy with DatabeatOMNI
Alexander says " I'm really happy with DatabeatOMNI, but the thing that pleases me the most is the support I get from Databeat and Screen Publishing. Whenever I need anything from Databeat they are really quick to answer and to fix any issues that I may have.
We at Databeat are really happy that Gant has chosen DatabeatOMNI as their digital signage solution.